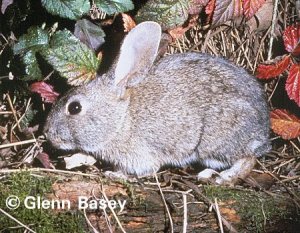 Thanks to Dr. Patrick Kelly of California State University, Stanislaus, the riparian brush rabbit is making a comeback from being on the brink of extinction. Kelly, who was named a "recovery champion" by the US Fish and Wildlife Service, used captive breeding to repopulate the area.
The riparian brush rabbit population had dwindled when their habitat was destroyed for farming and urban development. Then, from 1997 to 2004, a series of natural disasters decimated their already low population.
But now, Kelly and his team have been steadily releasing 100-150 rabbits back into the wild. There, they are successfully breeding.
For more information see:
Recordnet.com
Endangered Species Recovery Program